Description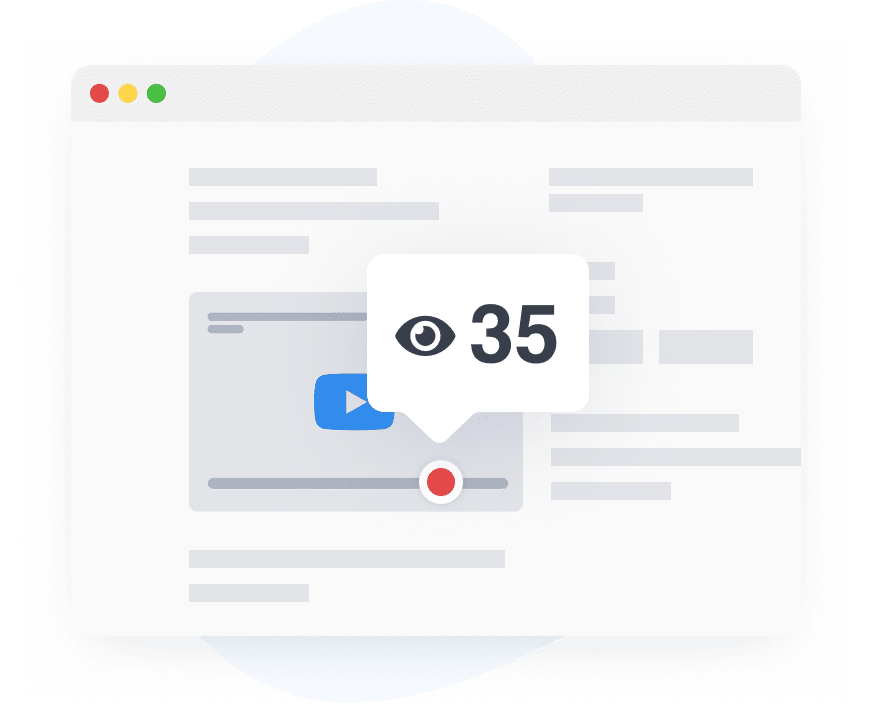 Video Engagement and Measurement Made Simple.
Understand which videos are contributing to sales and engagement. Automatically track and report every time a video starts, 10%, 25%, 50%, 75% viewability, and video completions. Works with:
YouTube
Vimeo
HTML5 Videos
MonsterInsights Is The #1 WordPress Analytics Plugin
See why over 3,000,000+ websites use MonsterInsights
No-Code Installation

Integrate with Google Analytics the RIGHT way with no coding or development required.

WP Analytics Dashboard

Easily see the stats and reports that matter right inside your WordPress dashboard.

EU Compliance (GDPR)

Assist with Google Analytics compliance for GDPR and other privacy regulations like CCPA, PIPEDA and PECR.

Enhanced eCommerce

One-click setup to instantly see detailed performance of your WooCommerce or other WordPress eCommerce store.

Page Level Analytics

Analyze every page on your website so that you can optimize your user experience.

Publisher Reports

See which pages and ads are generating the most clicks to help you earn more money from your site.

Powerful Tracking

Unleash the full power of Google Analytics by tracking user engagement and activity.

Custom Dimensions

View your data in a whole new way by tracking users, authors, SEO keywords, and much more.

Performance & Optimization

Monitor Web Vitals and automatically configure Google Analytics for optimal site performance.
MonsterInsights Is The Easiest And Most Powerful Analytics Plugin For WordPress



No-Code Installation

No need to hire a developer to setup powerful analytics.




Guided Setup

Our Setup Wizard guides you through every step.




Automatic Tracking

It just works. Enable additional features with a single click.