Description
For many, the most professional and powerful backlink indexer. Create your indexing campaigns now.

What is Omega Indexer?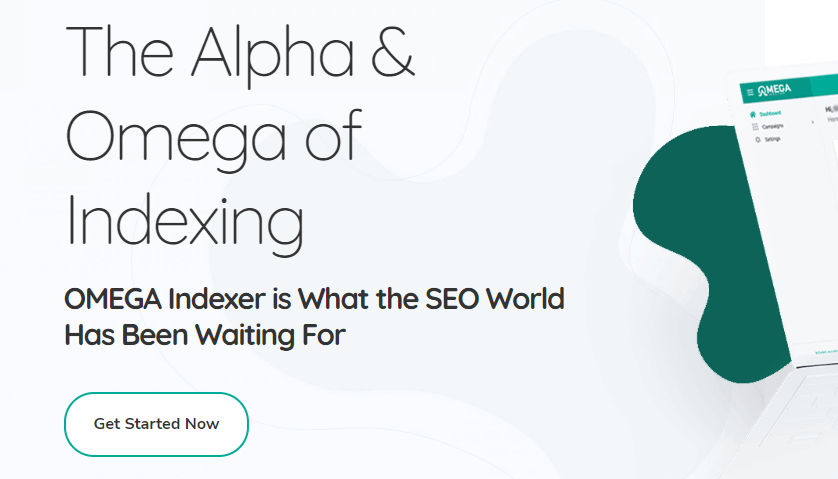 Omega Indexer is a backlinks indexing tool founded in 2020 by a team of developers and has since then been used by a lot of SEOers to help make Google's indexing process faster and easier.
The best part? it's safe.
Is Omega Indexer any good?
Yes, it's used by lots of SEOers & marketers and there is a good number of testimonials from existing customers, especially at the speed of indexing and the fact that it forces stubborn links to index.
This is super affordable and it works really well.
So what are you still waiting for?
How to Use
It's very easy to use and pretty much straight to the point, all you need to do to get started with the tool is:
Create a new campaign from your Omega dashboard and give it a name
Upload or paste the backlinks' URLs you just built
Index gradually also known as drip feed (select how many days you want the links to be indexed for you)
When you're fine, finally go ahead to start the campaign.
and that's it.
Omega Indexer will go ahead to index the links according to your settings. It's always recommended to gradually index these links so they look natural. This is called rotary indexing or drip feeding.
Let's now talk about how to use this tool in detail so you can get the most out of it.
Create Campaign 
The first step to getting your backlinks indexed with omega is to create a campaign.
Login to your dashboard and right from there, you need to click on create a new campaign and give it any name you like.
Add Your Backlinks
You have built your links and have it in a notepad file or anywhere, you can paste the URLs or upload that file to omega.
Drip-Feed
This step is very crucial. You don't want to index over 100-1000 URLs in one day as it will look very unnatural to Google.
You have to gradually index the backlinks and this is why there is something called "Drip Feed"
Select how many days you want your campaign finished.
When you're done with all of this, finally start the campaign.
In a matter of days, your links should get indexed.
Links:
Omega Indexer