Description
What Is Ubersuggest?
Ubersuggest is a free SEO tool that specializes in generating new keyword ideas. Originally founded as a tool that scraped Google Suggest terms, Ubersuggest was recently acquired by entrepreneur Neil Patel, who has since expanded the feature set significantly.
Key Features
Keyword Ideas
"Keyword Ideas" is the feature that put the original Ubersuggest on the map. And it still works GREAT.
To use it, type in a keyword: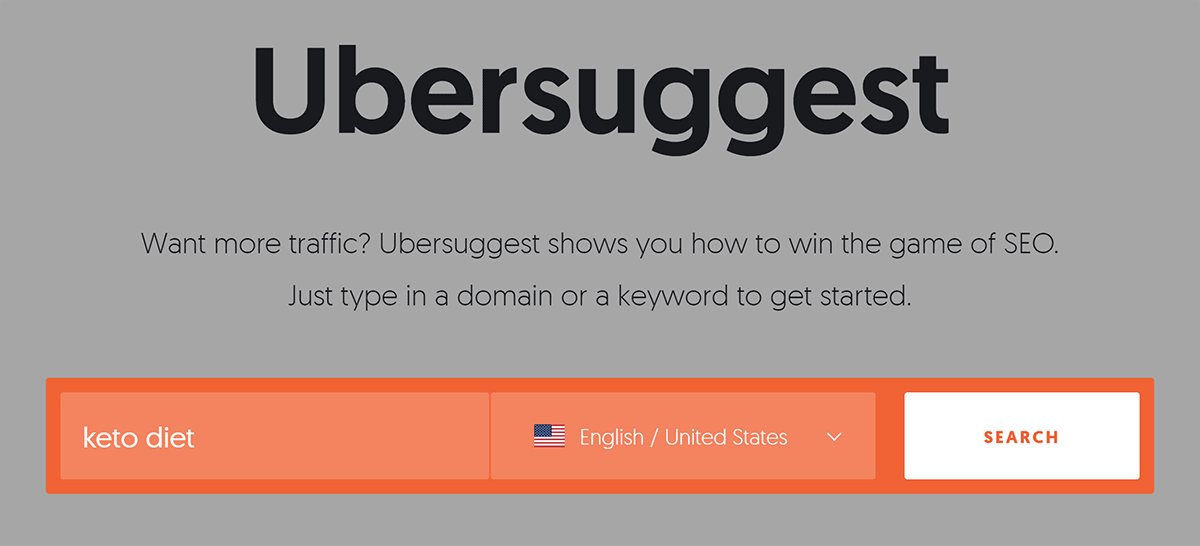 And Ubersuggest will get to work to find long tail versions of the term that you typed in.
You also get key data in each keyword, including monthly search volume, average CPC, PPC competition, and SEO competition.
Before you choose a keyword you definitely want to dig deeper into that term, analyze the SERPs etc.
(I'll show you how to do this with Ubersuggest in a minute)
But it's helpful to have a high-level overview stats that you can quickly scan.
One cool feature inside of Keyword Ideas that I don't see a lot of people use is the different keyword types.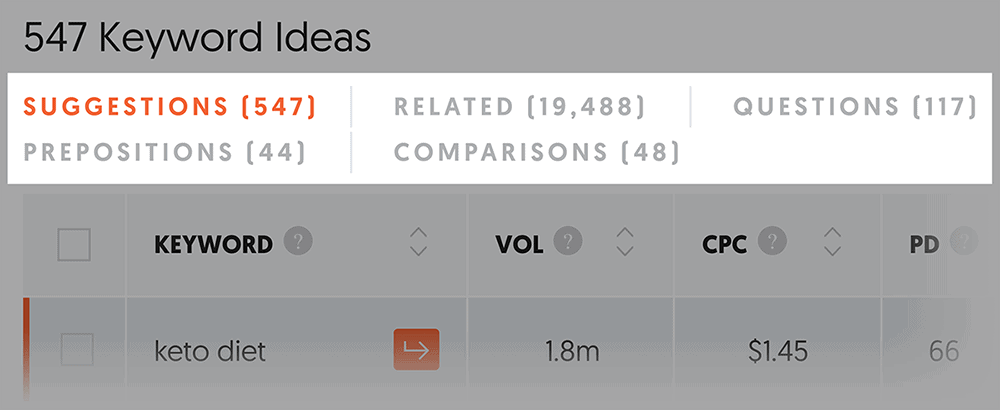 By default, Ubersuggest shows you a list of keyword suggestions: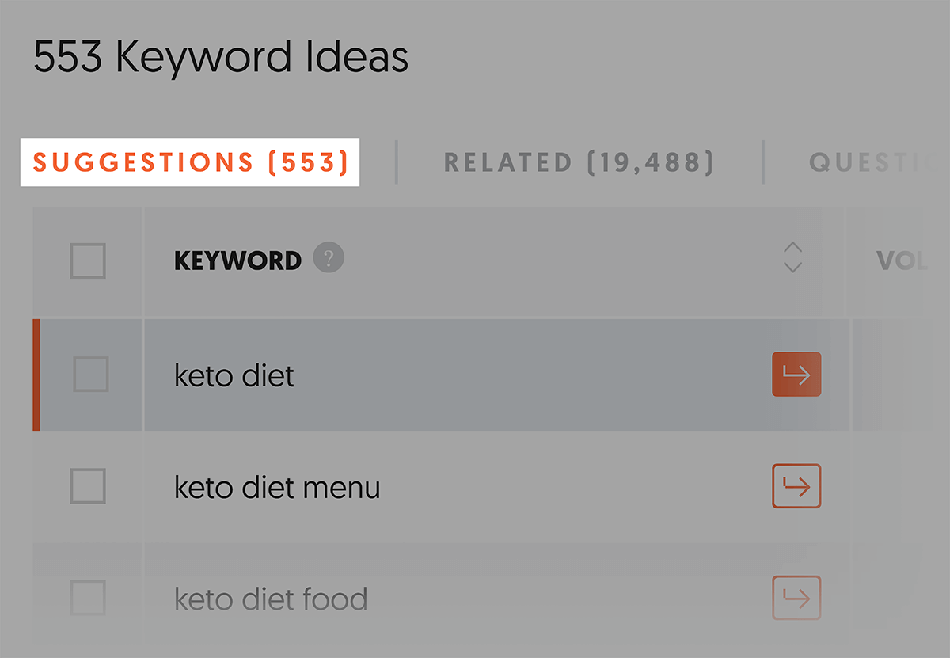 These suggestions are great if you're already sure that you want to cover a certain topic. But it's not great for brainstorming completely new keywords and content ideas. That's because these keywords are based closely on the seed keyword you entered on the Ubersuggest home screen.
But what's cool about Ubersuggest's keyword tool is that you can use it to generate different types of keywords, including:
Related: These are keywords that are related to your seed keyword, but not necessarily on the same exact topic. For example, when I typed in "keto diet", one of the Related suggestions was: "best restaurants for keto diet".


That's one of those related keywords that you probably won't find in many other keyword research tools.

Questions: Keywords that are in the form of a question. For example, if you search for "email marketing", one of the question keywords the tool spits out it: "does email marketing work".


Prepositions: Preposition keywords are terms that have two related concepts in one. For example, a preposition keyword for "SEO tools" is "SEO tools for excel". I also found quite a few other interesting "SEO tools for X" terms.


Comparisons: This might be my favorite feature in all of Ubersuggest. This feature generates a list of "vs", "or" or "and" terms. Basically: keywords where someone's comparing two things.


In my experience comparison keywords are usually some of the best keywords in a niche. That's because anyone that searches for a comparison keyword tends to be super knowledgeable about the space. Which means they're pretty far along in the buying cycle.

For example, I recently created a piece of content optimized around the comparison keyword "Ahrefs vs. SEMrush".